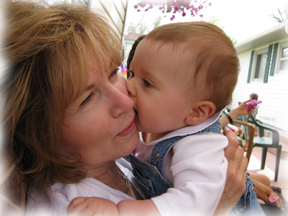 Beverly Paddleford is co-owner of Eagle Bronze, Inc. in Lander, Wyoming. She and her husband Monte have been producing bronze sculptures ranging in size from miniature to monumental in their foundry since 1985. They now operate one of the largest foundries in the United States, second to none in monument production.

Brought up in an atmosphere of creativity by her father, sculptor Bud Boller, Beverly was not able to devote extensive time to sculpting until Eagle Bronze and her family, consisting of four daughters and her husband, could afford her the time. At last in 1995 she was able to work on her first bronze monument, "The Lineman,", for the National Rural Electric Cooperative Associations' National Headquarters building in Washington, D. C. In 1998 she was commissioned by Cabela's to create a bronze monument for their new store in East Grand Forks, Minnesota. The result was a 1 ¼ life-size monument of two sparring bull moose called "Northern Challenge". Her next monument was for the new Cabela's store in Mitchell, South Dakota. Placed there in 1999, "Corn Stalkin'" is a three times life-size monument of a fox flushing out three pheasants.

In 2000 Beverly placed a life-size sculpture of six year old Gabrielle Christian Salem in a dorm named after Gabrielle on the campus of Oral Roberts University. It is a monument to her short, but powerful life in ministry. This sculpture was soon followed by a 1 ¼ life-size bronze angel sitting on a rock, entitled "Proclaiming Victory". It was placed in a memorial garden near a church in Madison, Wisconsin in 2001. Then, in 2002 a life-size sculpture of four children playing "Crack the Whip: was placed on the grounds of the governor's mansion in Cheyenne, Wyoming, a lasting legacy commissioned by First Lady Sherry Geringer.

Though she enjoys sculpting both wildlife and human figures, Beverly's true passion is Christian art. Her sculpture entitled "The Master Teacher" depicts Jesus, 1 ¼ Life-size, seated as he teaches. This sculpture is available as Jesus alone, or with two students in bronze sitting at his feet. After more than a year in the sculpting process, this monument was finally placed on the campus of Oral Roberts University in the fall of 2000.

The first casting of the "Hope" monument, Jesus sitting next to a young woman, holding her hand as he cradles her baby, was placed in the Garden of Hope in Grand Rapids, Michigan in 2000. Since then many more monuments have been placed both Internationally and cross the Country, where women, men and families can come to receive hope and healing, read scripture promises and take literature away that will help them realize the hope we all have because of Jesus.