Welcome to "A Place of Hope"!

"A Place of Hope" is leading the way in using American made bronze sculpture, fine art, and artistic creation in showing God's glorious creation. From Christian art, wildlife art, figurative art, to artistic resins, Beverly Paddleford has an amazing ability to capture every essence of the image she is sculpting. Based in Lander, Wyoming and started by the bronze sculpture "Hope", "A Place of Hope" has not only been a place to purchase these fine works of art, but also to minister to the many people that have purchased or seen Beverly's beautiful fine art in person.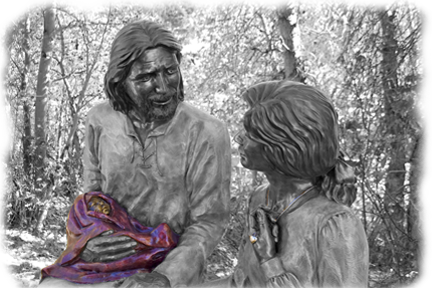 The "Hope" monument is a bronze sculpture that has been placed in settings that have made an impact on all who have viewed it. Whether it is placed at a church, crisis pregnancy center, private garden, or a public "Garden of Hope" this bronze sculpture transforms from fine art to an extension of God's healing and love the moment it is placed.

Look around our site and let us keep you entertained for the next little while! Keep informed by visiting our blog and following us on Facebook. Let us be more to you than just another website!